Current Exhibition: March 2020
Materia Medica, Ella Wright 
Materia Medica takes place at the confluence of botany, traditional textile practices, plant-based medicine, and the history of institutional mental health treatment present at Kingston's Rockwood asylum. 
In this installation, plexiglass vitrines contain objects that are representative of the primary treatment methods used at Rockwood Asylum. The laser-cut vitrines are embroidered with images of plants traditionally used to treat mental health symptoms. The valuable knowledge of these healing plants has routinely been maintained by women, yet undermined and dismissed by the Western scientific community. Textile practices, such as embroidery, have been similarly devalued and overlooked by patriarchal society. These elements are paired with ambiguous and overgrown cyanotype images of Rockwood's abandoned greenhouse.
Materia Medica urges for greater recognition of the lived histories and stories present in the Kingston landscape we traverse every day, especially the overlooked voices of women and those challenged by mental health.
Opening Reception: Meet the artist and enjoy refreshments on Thursday, March 5th 6-7pm.
---
Upcoming Exhibition: April 2020

Christina and Al MacLachlan, Ordinary Moments
---
About UNIT 115
UNIT 115 is a free, inclusive and flexible exhibition space in the Kingston Arts Council office. As an alternative exhibition venue in Kingston, UNIT 115 is intended to showcase and celebrate local artists and encourage connection between artists and the local community. Applications for this space are open to artists (professional, emerging, student, etc.), arts and culture organizations, and community organizations working in different sectors. UNIT 115 has approximately 25 ft. of wall space, including a four-pane window, and 124 ft. of floor space.
Call for Submissions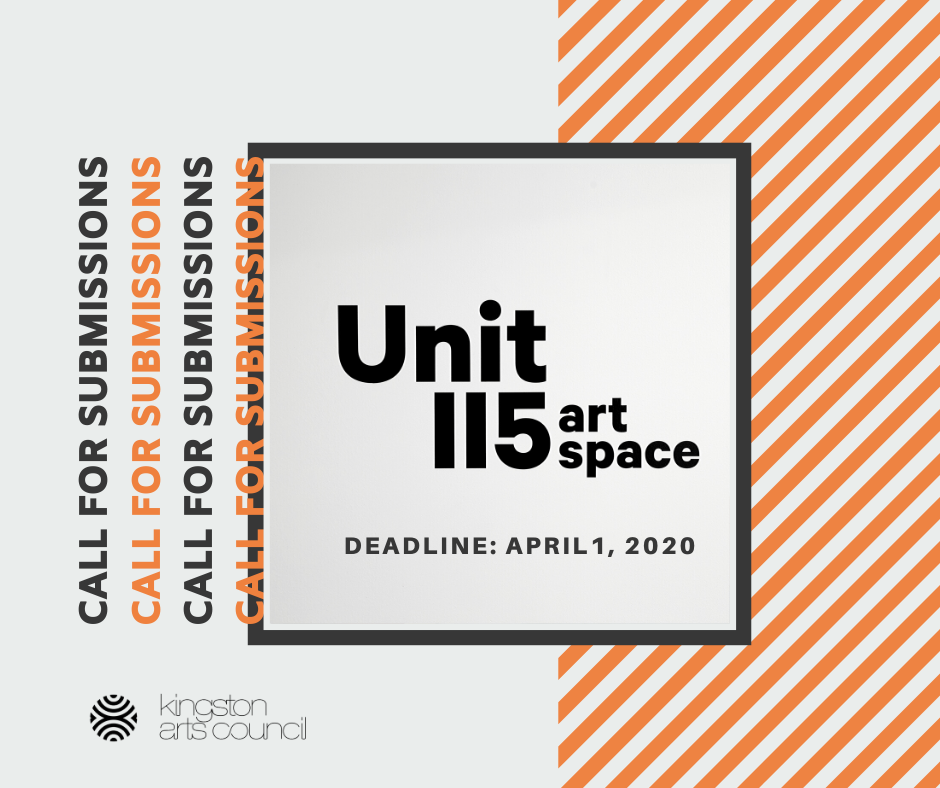 The Kingston Arts Council is now accepting submissions for exhibitions in UNIT 115 to be held between September 2020 and August 2021.
Eligibility: Applicants must have a Kingston, Ontario address. Single, group and collective applications will be accepted; umbrella organizations (incorporated or not) are encouraged to submit. The KAC reserves the right to select or refuse any submitted artwork.
Deadline: 1 April 2020
Selection Process: The selection committee will comprise Kingston Arts Council staff and volunteers who will determine the exhibition schedule. Please note that the gallery will be booked approximately 6-9 months in advance. Therefore artists must be available to exhibit anytime during the 6-month period. Any proposals received after the submission date will be held until the following submission deadline.
2020 Forms and Guidelines:
Unit 115 Submission Guidelines 2020
Unit 115 Application Form 2020
---