13novAll Day20Virtual EventPXR 2021A series of interactive presentations by Canadian artists / digital content creators on how they use virtual, augmented reality and mixed realities to create live performance.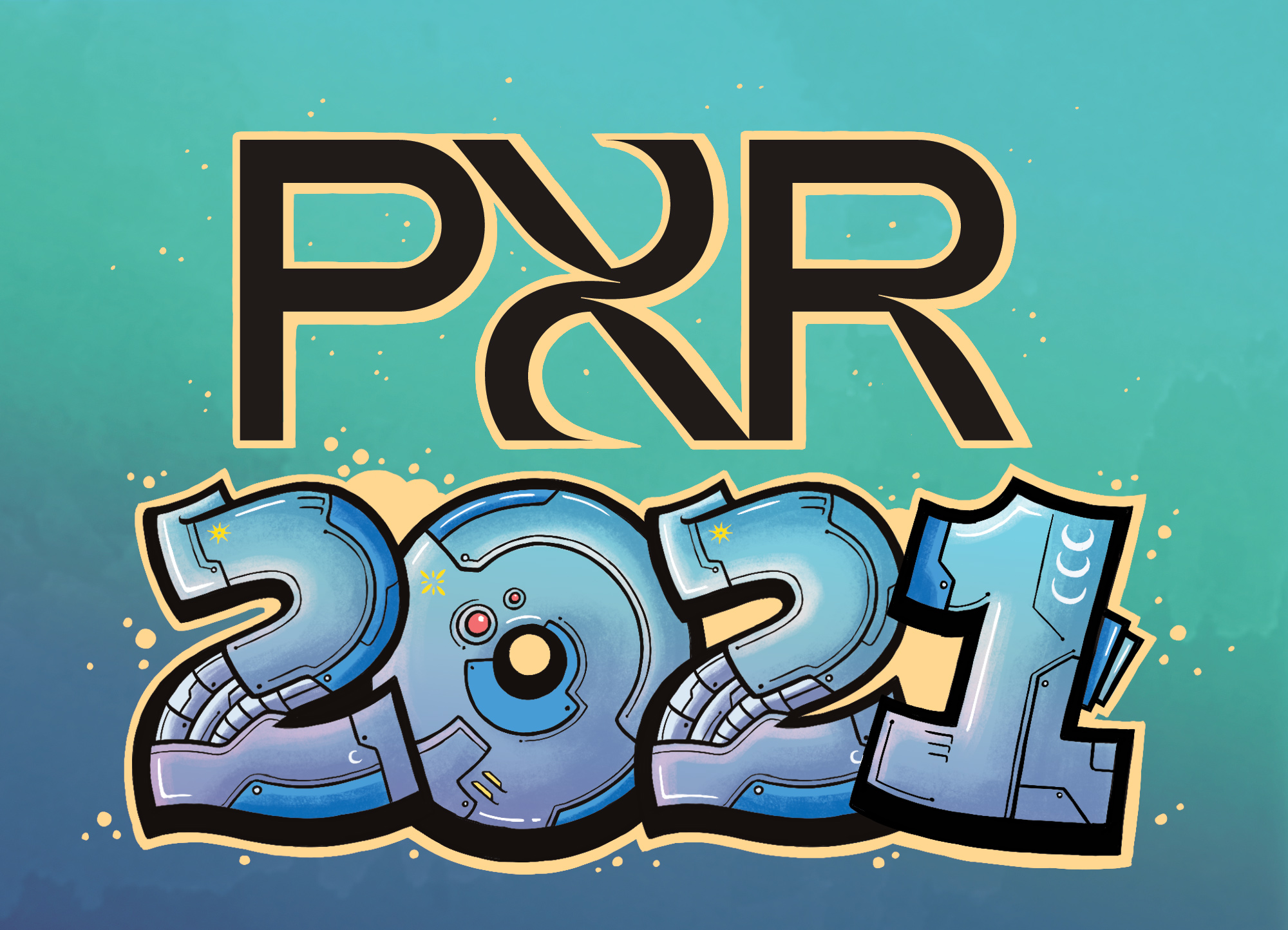 Event Details
Performance and XR 2021
Virtual Reality Conference
Single Thread Theatre Company (Kingston) and Electric Company Theatre (Vancouver) present the Performance and XR Conference 2021 (PXR2021). Now in its second year, PXR is a conference of interactive presentations and discussions by Canadian and International artists and digital content creators exploring how virtual reality, augmented reality and mixed reality (collectively known as XR) are integrated into the creation of live performance. This year's event will run from November 13th – 20th, 2021 and will feature fantastic experiences by presenters outlined below.
Kent Bye, Keynote Speaker, is an oral historian, experiential journalist, & aspiring philosopher, helping to define the patterns of immersive storytelling, experiential design, ethical frameworks, & the ultimate potential of XR.
Nyla Innuksuk will talk about her journey with VR and 360 video as well as the release of her upcoming feature film, Slash/Back, about four thirteen year old girls from the North who fight off an alien invasion. 
Ferryman Collective and CoAct Productions will provide a backstage tour of their live immersive VR theater experience, The Severance Theory: Welcome to Respite, where attendees will discover how the magic is created and the logistics of making a VR theater experience on the platform VRChat.
Winnipeg's Lesley Klassen of FlipsideXR, and UK's Fred Deakin of FANDCO will bring us into the studio, illustrating their arts-tech collaborative process creating the upcoming semi-improvised comedy, Galaxicle Implosions, and offer their thoughts on how to create an experience for in-VR, live theatre, and online audiences simultaneously. Meanwhile, XR Performer, Acting Consultant and immersive theatre designer Ari Tarr will co-run a VR Acting workshop on the FlipsideXR platform, with acclaimed VR actor Dasha Kittredge (Oculus/Tender Claws' Tempest and The Under Presents).
Debbie Deer Productions will share their process creating Nefertiti (The Beautiful One Who Comes) – an immersive, mixed media, Afrofuturistic film combining the theatre sensibilities of acting, choreography and storytelling with the technology of Unreal Engine gaming software.
Calling all gearheads – Theatre Passe Muraille will spark a timely conversation about building digital creation space, and ask for attendees' input as they prepare to transform the iconic TPM Backspace and equip it with the latest in digital technologies. 
Award-winning playwright, novelist and director Jordan Tannahill will shed light on the innovative process of combining live theatre and virtual reality in the trailblazing Draw Me Close, in collaboration with the National Film Board of Canada.
Halifax-based HEIST will take attendees on their journey into working with mixed reality, discovering useful augmented reality tools for storytelling in the process of creating their stunning virtual production, Frequencies.
Akwesasne artist MoniGarr will offer insight into their many experiences working with mixed reality, ranging from creating A.I. in the '70s to using XR to teach endangered languages, such as Kanien'kéha.
Metamovies are live virtual reality experiences where audiences play the lead role in an interactive movie. The WeMakeVR team will be doing a live demonstration of their latest show and showing how a Metamovie delivers the thrill and excitement of a live performance, the visually immersive and cinematic feel of a film, and the personal and deeply emotional experience of collaborative storytelling.
Actor, Scrappy Storyteller and Founder of NYU's integrative technology lab, Brendan Bradley will provide a window into the infinite possibilities of WebXR, providing accessible tools for everyone to create their first virtual reality experience within minutes.
Sound designer, musician, and electronic looper Joshua Doerksen will showcase his immersive soundscape work and explore improvised music in VR, blending music performances and live streams with VR worlds.
Whitehorse catalytic leader, Creative Lab North will lead a vital discussion on access to digital infrastructure in the northern territories alongside artistic trailblazers from the Yukon, Northwest Territories and Nunavut.
more
Virtual Event Details
RUN
PXR Conference, hosted by Single Thread and Electric Company Theatre, is a series of interactive presentations and discussions by Canadian artists and digital content creators on how they are using virtual reality, augmented reality and mixed reality (collectively known as XR) in the creation of live performance. PXR is committed to creating space for IBPOC artists through presentation and fellowship opportunities, as well as representation in the leadership of the conference.
Time

november 13 (Saturday) - 20 (Saturday)