DATE TBD – Event Marketing for Artists
DATE TBD
TIME TBD
Central Branch – Kingston Frontenac Public Library
Kingston Arts Council presents Event Marketing for Artists, a Platform Workshop for Professional Development in the Arts.
Join Steph Brown, a long time senior marketer of Kingston for a crash course on how to market your art event online. Steph will provide you with multiple, easy-to-use digital tools to help you market and sell your events, targeted specifically to artists and arts organization. Bring your laptop, this will be a hands-on experiential learning opportunity. (Please have an active Facebook account to participate).
Artists and arts workers producing and presenting professional programming do not often have the budget to invest in professional marketing tools or consulting. This workshop aims at providing participants with realistic, time and cost-effective tools and strategies that will allow them to grow their reach and audience, and ultimately to run more successful events.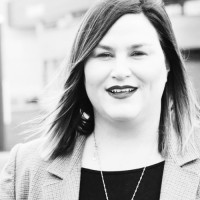 Steph Brown specializes in SLC Digital Marketing and teaches Marketing at Saint-Lawrence College. She is the Owner of POP Marketing, the Director for 50 Rogers across Ontario, and has launched the Kingston Pen Tours. Steph has collaborated with Private and Public Sector, including not-for-profit organizations, tourism, arts & culture and more.
-Please note that pictures will be taken at the event. If you do not wish to be photographed, please inform a staff member and the photographer.
The Central Branch of Kingston Frontenac Library is an accessible space.
If you require ASL interpretation, on-site childcare or transportation support, please email Laura at laura@artskingston.ca.
If you have any accessibility concerns or questions, reach out to Laura Chaignon at laura@artskingston.ca or 613 546-2787.