November 13th – Tett Talks: Grants 101
Join the Kingston Art Council's Grants Coordinator Felix Lee for a presentation and Q&A session about grant writing at the Tett Centre for Creativity & Learning. If you've never written a grant before or you are looking to grow your knowledge of arts funding in Kingston, this is the perfect opportunity to learn more. This comprehensive session will give you tools to find the right grant for you and put together your best application.
What will we discuss?
Who provides grants
Where to look for grants and grant deadlines
Choosing the right grant
Tips for writing your best application
Local resources and funding organizations
The Kingston Arts Council administers more than $550,000 in arts funding annually through two programs: the City of Kingston Arts Fund and the Nan Yeomans Grant for Artistic Development. A part of the Kingston arts community for more than five years, Felix is an experienced grant writer and administrator with a thorough understanding of local resources.
Tett Talks is a new arts-focused series aiming to give you the tools and resources needed to get started or take your creative practice to the next level. We invite you to discuss a variety of in-depth topics, ask your burning questions, and create new connections within the Kingston community.
Where: Rehearsal Hall, Room 203, 2nd Floor
Tett Centre for Creativity & Learning
When: Wednesday, November 13th 6:30pm-8:00pm
FREE. Registration Required. If you are unable to attend, please refund your ticket. Thank you.
Register today: https://www.eventbrite.ca/e/tett-talks-grants-101-tickets-77151938525
---
November 25th – Event Marketing for Artists
Monday 25 November
6:30PM to 8:30PM
Central Branch – Kingston Frontenac Public Library
Kingston Arts Council presents Event Marketing for Artists, a Platform Workshop for Professional Development in the Arts.
Join Steph Brown, a long time senior marketer of Kingston for a crash course on how to market your art event online. Steph will provide you with multiple, easy-to-use digital tools to help you market and sell your events, targeted specifically to artists and arts organization. Bring your laptop, this will be a hands-on experiential learning opportunity. (Please have an active Facebook account to participate).
Artists and arts workers producing and presenting professional programming do not often have the budget to invest in professional marketing tools or consulting. This workshop aims at providing participants with realistic, time and cost-effective tools and strategies that will allow them to grow their reach and audience, and ultimately to run more successful events.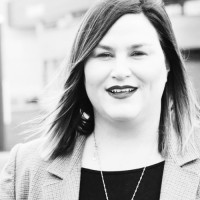 Steph Brown specializes in SLC Digital Marketing and teaches Marketing at Saint-Lawrence College. She is the Owner of POP Marketing, the Director for 50 Rogers across Ontario, and has launched the Kingston Pen Tours. Steph has collaborated with Private and Public Sector, including not-for-profit organizations, tourism, arts & culture and more.
-Please note that pictures will be taken at the event. If you do not wish to be photographed, please inform a staff member and the photographer.
-Pay What You Can, 10$ suggested. Click on "Tickets" for pricing options. You will also be able to pay at the door on the day of the event.
Click here to register to this event or go to https://www.eventbrite.ca/e/event-marketing-for-artists-tickets-77926415005
The Central Branch of Kingston Frontenac Library is an accessible space.
If you require ASL interpretation, on-site childcare or transportation support, please email Laura at laura@artskingston.ca before Friday 15 November.
If you have any accessibility concerns or questions, reach out to Laura Chaignon at laura@artskingston.ca or 613 546-2787.